About the Louisiana Cattlemen's Association
Advancing the Louisiana Cattle Industry Since 1928
It all started in 1928 with a handful of concerned Louisiana cattlemen and government officials. The organization was formed on the battle line of the cattle tick invitation. Our numbers grew as did our aspirations about the industry. Word spread and parish groups sprang up. A formidable group of land owners with cattle had been formed. It was called the Louisiana Cattlemen's Association.
District II
Terrebonne
LaFourche
St. James
St. Charles
Southeast
West Feliciana
East Feliciana
East Baton Rouge
Ascension
Assumption

Iberville-West Baton Rouge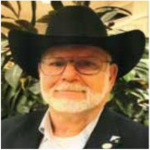 Vendal Fairchild
President
4325 Hwy 582
Oak Grove, LA 71263
318-282-4763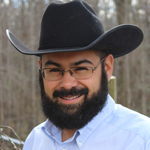 Brandon DuBois
President - Elect
409 Porter Field Rd.
Winnfield, LA 71483
318-278-0678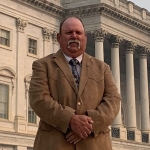 Jarett Daigle
Vice President
38003 Duplesis Rd.
Prairieville, LA 70769
225-323-2094
EXECUTIVE COMMITTEE
Chairman | Vendal Fairchild
318-282-4765
President-Elect | Brandon DuBois

318-278-0678
Vice President | Jarett Daigle
225-323-2094
Chairman of District Vice Presidents | Lynn Deloach
318-613-5893
Vice-Chair of District Vice Presidents | Shannon Midkiff
337-375-4888
Chairman of LCA Parish President's Council | Allen Blanchard
337-308-1788
Vice-Chair of LCA Parish President's Council | Julius Scott
985-969-2065
Past President & Treasure | Reggie Lucas
318-481-6868
Past President | Dale Cambre
225-572-5415
DISTRICT VICE PRESIDENT
District I | Ronnie Sale
318-465-3436
District II | Dickie Tobert
504-313-0869
District III | Lynn DeLoach
318-613-5893
District IV | Cole Frey
225-405-7700
District V | Shannon Midkiff
337-375-4888
District VI | Clint Freeman
318-729-0965
District VII | Julius Scott
985-969-2065
District VIII | Raymond Melancon
337-519-6378
District IX | Scott Washam
318-729-2046
District X | Steve Roberts
318-332-7274
AT - LARGE BOARD MEMBERS
Calvin LeBouef | 337-893-8273



Lamar Pugh | 225-719-1784
Rodney Sagrera | 337-893-5855
Kim Wiley | 318-481-6927
LOUISIANA COLLEGIATE CATTLEMEN'S REPRESENTATIVE
Ashley Pugh | 225-719-7934